If I have I phone and she has a Android can I still spy on here phone and how what would be the best way. This is a great app and I used it many times to deliver hack services for my clients, it creates no suspicion. Get in touch if you really need help. Can the spyware be used against you if in the event the owner of the phone you are trying to get info from finds out?
Meaning can they get the same info from your phone…. My wife is having a really bad episode of delirium. And has no idea who I am. I need help taping into her phone. What can we do, where and when do we start, and how much?
android spy yahoo.
track my phone android app.
Best Spy Apps for Android & iPhone.
whatsapp hacking software.
free mobile spy for samsung galaxy s4;
How to Spy on Text Messages Without Installing Software to Target Phone.
I need help. I need to get text ,Messenger, and or any kind of proof that he brags to other people about how he abuses me in detail. That could help me send him to prison. How much do you charge for this kind of thing.? Can this be done quickly? And he can NOT find out.
No joke. Please let me know if you can help. Thank you.. Oh he has a Obama phone. Hello, I am trying to access info on my husband phone which is constantlyocjed and glued to his hip. I have contacted other people who are charging 3 to 4 hundred dollars to help me. I do not think that us affordable.
And how am I supposed to know that it is going to work? I have reservations about it because they want full payment and then will show me the info after 24 hours.
Spy Phone App Hidden (Whatsap,SMS,Messenger Access) With Appmia
Basically, they will have my money and I could possibly have nothing. I am cool with making a deposit, being shown real info from his phone and then paying the balance for the remaining info but I think sending full payment without anything to show for it is completely shady. Could you provide me with your process and pricing? I just have this feeling that my boyfriend is talking to someone else! When he goes to the bathroom he takes his phone when he goes to the kitchen he takes his phone. Then when I come around I can tell that he click to something else. I try to look but he has his phone up underneath him.
How can I see who he is talking to without his device. He makes it hard for me to get to his phone. Is there any way anyone can tell me or help me I am trying to check some messages but I only have the targets social media account names. Hi, my situation is different. I want him to have a complete clone of my phone as well as have access to all previous calls, messages on messenger and text, as well as emails and all phone calls to and from my phone.
I want this suspicion to finally be gone once and for all. Thank you. If you need this spy shit on your significant other man get a grip your with the wrong person!!! Extending too much trust…. Take serious look at your relationships foundation, what is your relationship based upon? Honesty, truth, trust, forgiveness without those basics you have Nothing! Why are you wasting your life before you time out or run out of time?
Can you erase bad credit and help raise credit score. If so. How much. Daughter in college. Other entering college. Credit score matters. And how do you get the monitered info?? Though app daily email report? I have an android, he has an iphone 5. Please help me.
He has previously cheated on me and stuff.
We had a clash about it in October and he promised to stop everything he was doing, also at that time he he denied certain things. Well just found out somethings were not stopped when asked and things that were denied was lying. I want to see if he is stopping like he said. Can someone help me.
How to Spy on a Cell Phone Without Having It in 12222
I want to know if I am wasting my time giving him another chance. There should be simpler ways on how to hack a phone. Some apps require knowledge of Apple ID to get access to apple cloud, for example. Your email address will not be published. Save my name, email, and website in this browser for the next time I comment. Leave this field empty. How to install cell phone spy without a target device We already know that modern cell phone spyware that can be installed remotely is very powerful. Install the mobile device spying app via email If you are trying to catch your spouse on cheating , it is easy to take his smartphone if he is in a shower.
Cell phone spying without installing software on target phone Yes, this method is possible and real. Here is how to spy on a cell phone without having access: Find some reviews of various tracking software get to the point of the most valuable to you.
FlexiSPY Works On All Devices
Register your personal account there and start working on the control panel. Activate your account and the smartphone using its Apple ID and password. Start monitoring the device. Download iPhone Spy How to spy on a cell phone without having it: for Android With an Android operating system, remote installation is more complicated. Download Android Spy How to read someones text messages without installing software on their phone? I need your help with the no tphone access software. So how do you get the information or do next.
10 Best Mobile Spy Apps for [Updated]
Help me install remotely I cant access android target phone. I know my target iCloud name and pass word…. Can some one please contact me who nows how to do this spy stuff i have a real problem. Has anyone had any luck getting help around here?? I need help to access text messages. But he has a lock on the phone. I need help finding out if my husband is cheating. How to contact with out leaving sent emails n all server mailboxes that my other can see?? Did you successfully spy with out you touching there phone? What is the way to spy on your wife without her knowing?
How can you install the app just buy getting the cell phone to ring. I have a question could you hack someone whats up if there from a different country. It all depends on the compatibility of the two devices. Get in touch for more help. Cell tracking apps works efficiently and I only do some manipulations to get it work perfectly. Reach out, I can help you within a twinkle of an eye and your worries are gone.
Hi world hackers, Need your help to spy on my gf mobile without installing in her mobile. Need some help getting into my significant others phone. Am interested in your software can u explain me in briefly. Need help downloading spyware on a phone i do not have access too. Is there anyway. Tha is for the recommendation,I also got helped. Even passwords that are hidden from view on the device will be visible in the logs sent to your dashboard or email. Want to remotely spy on exactly what your spouse, child, or employee is doing on their phone at a particular time?
The screen capture function allows you to do exactly that. You'll see exactly what the user sees: apps used, websites visited, texts, chats or video chats, etc. This essentially allows you to see everything that happens on the phone. Want to make sure your kids aren't spending too much time on their phone each day? This feature makes it easy to set a maximum amount of time they can use their device. The only problem with the Standard package is you don't get to use the online dashboard. This is pretty limiting.
For this reason, we only recommend the Online Package. Overall, the iKeyMonitor package is pretty solid. Installation of the app, in particular, was a bit more technically involved than other apps we tested, but it seemed very stable once it was installed and setup. All the spying functionality works as advertised, and the app is hidden from the user, making it completely undetectable. However, it does require you to root Android or jailbreak iOS the device for maximum access. If you're not comfortable with this process, you'll be better off going with one of the other companies that offer to do this for you for a small fee, or don't require it, such as Highster Mobile.
For this reason, it came in number 5 in our comparison. One thing worth mentioning, though, is that the feature to log what they type truly does record everything that happens on the phone. So, if you're willing to search through the logs, you won't miss anything that's typed on the device. Like most of the options we've covered so far, it gives you the ability to read someone's text messages without their phone, track a phone without them knowing, and spy on a cell phone without installing software on it.
In addition, it shows you call logs, spies on social media apps Facebook, Twitter, Whatsapp , photos and videos, GPS location, and has some impressive extras. The software is specifically designed for parents and employers to track everything happening on the target device. The dashboard will let you monitor multiple devices and allow you to switch from one to the other quickly. You'll want to verify that the device you're looking to monitor is compatible with the app. This can be done quickly using the compatibility wizard on their website.
Once verified, installation and setup of this tracker app were both quick and easy. XNSPY has many of the same functions offered by other spy apps we've covered, but it does have a few unique features that make it worth your consideration. This feature captures all keystrokes, even those that have been deleted. You can view, or download, them under the General Logs.
There are two different packages available now. The Basic package includes the following features:.
Free Spy Apps for Android Without Target Phone
The Live Control Panel is a nice add-on, but where it really excels is when you need to monitor multiple devices. It allows you to quickly switch between each device from your control panel, saving lots of time. By default, there is an icon on the monitored device's screen as well as notifications that the device is being monitored, but this can be disabled if you like. You'll certainly get better information if the target you are spying on isn't constantly reminded that you're watching them.
XNSPY's free customer support is also top-notch. You can find answers to just about any question on their website. And if that's not good enough, you can contact their excellent team. You can find more information and a demo of the software on their website. Highster Mobile is the best phone tracker app that can be installed without permission. It is geared toward remotely monitoring the phones of your children or your employees.
Of course, how you use it is totally up to you. The app has many of the same mobile spy features as the best tracking apps for iPhone and can spy on Android as well. Because Highster Mobile is easy to install and configure, it is a good choice for those who aren't as technically savvy. The interface and online dashboard capabilities are very similar to the other products we're covering, but this app doesn't have some of their advanced capabilities. You can read more about the app in our Highster Mobile review article. Highster Mobile is one of the best cell phone tracking apps on the market.
This software doesn't have as many advanced Android spy features, but it still has some of the most important Android capabilities at a much lower price. In addition, Highster Mobile also offers a one-time payment instead of monthly plans. Yes, it is missing some advanced features like recording calls, ambient recording, and turning on the camera, but it is still a robust package to spy on someone, and it is worth considering.
Basic support is available, but it is not as easy or as helpful as FlexiSPY. The top apps to spy on Android phones aren't necessarily best for iPhone. Many packages are compatible with either one, but there are differences in the operating systems that limit capabilities and functionality. There are a lot of good solutions to spy on Android phones. The amount of real information that can be provided depends on whether or not you root the Android device, as this provides access to absolutely everything on the phone.
Android spy apps don't have an iCloud backup spying equivalent, as Android doesn't use a similar backup method. Apple phones run on the iOS software platform. Smartphone spyware generally falls into two categories; those that require jailbreaking the device and those that don't. But there is one notable exception. The iPhone spy software we reviewed allows you to get MOST of the information without even installing any software.
These apps require that you know the iCloud login credentials of the target device. From there, it is free to remotely access all the backups, which are regularly stored by the phone. These offer the greatest flexibility and are also great for those that aren't comfortable dealing with complex technology.
Regardless of what you're trying to track, most features offered among cell phone spy software are essentially the same whether or not your target is using Android. Whether you're planning on monitoring a child, employee, spouse, or anyone else, there are a few key features you should look for before deciding on a phone tracker app. One of the more important pieces of information for a concerned parent, employer, or spouse is the user's location.
All of the cell phone tracking software we've covered allows you to track the target device's exact location. Some cell phone tracking apps now take this capability even further by logging the location over a specific time frame. A good cell phone tracker app allows you to set up zones as well.
When the user enters or leaves these zones, you'll be notified. Pretty much everyone sends text messages about their personal life, business, or things they are hiding from someone else.
Spy on Cell Phone Without Installing Software on Target Phone.
Is Someone Spying on Your Cell Phone?;
Best Spy Apps for Android & iPhone.
And knowing how to monitor text messages to spy on what's being said is a must for any tracking software. Every one of our picks has this capability. You can even read someone's text messages without installing anything. Some even allow you to log all texts and download them from the phone later. So even if the user deletes their messages, you'll still have them in your control panel. Hacking into someone's text messages is a powerful tool to monitor who they're talking with and what they're saying. Some apps even allow you to spy on someone's text messages without installing anything on their phone.
Even if you are using a Facebook Messenger hack , it's hard to keep track of all the ways people use to communicate, especially with chatting apps. Spying on conversations in Whatsapp or Tinder is a bit more involved than seeing SMS text messages or a log of calls, but we have covered several spy apps that now offer this capability and even more. These provide a user-friendly and easy way to spy on chat conversations across multiple platforms.
And you can spy on it all from your web browser, in an easy to use dashboard. Although e-mail communication isn't as popular among kids and teens, it's still something that should be monitored closely. Any app you're considering should offer the capability to monitor incoming and outgoing emails. Many apps will store calls in a log that you can review and download from the device whenever you like. Some of the better apps will even let you record all calls on the phone.
All of the top spy apps should be able to record phone calls.
Phone you spy software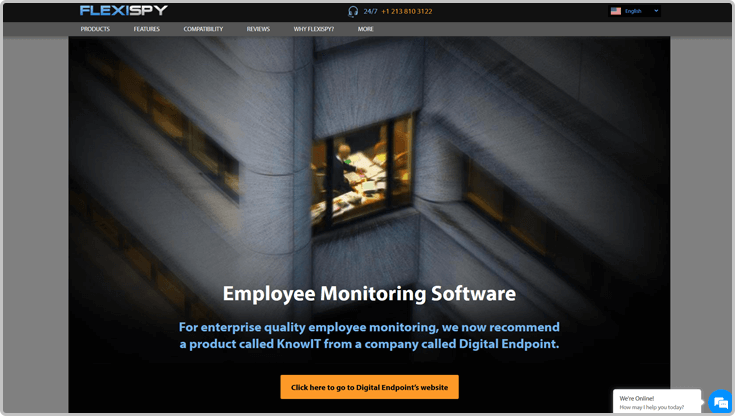 Phone you spy software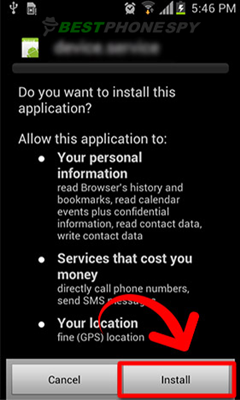 Phone you spy software
Phone you spy software
Phone you spy software
---
Copyright 2019 - All Right Reserved
---